Apple Customer Support Rocks
11/26/2015 12:33 PM Filed in:
Blog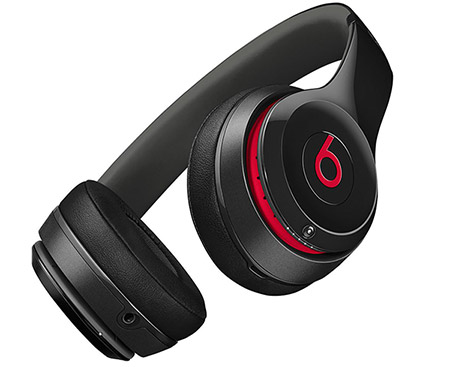 About two months after I got my Beats Wireless headphones, the vinyl started to peel away from the ear cups. Last night while I was on Facebook, I saw an ad for beats. I noticed that you could comment in the comments section - so I did. I then went through a quick customer service process with them to get my beats replaced.
Apple Customer support then sent me an e-mail asking to rank my recent social media experience with them.
The following is my reply to Apple:
You guys nailed this.
In no way did I expect you to respond to my issue on social media. An ad for "Beats by Dre" was in my newsfeed and people were posting comments like "You done it, Dre." and "Fo Rizzle, Dre. Beats Da Bomb" and the like.... Since it was basically an ad, I didn't think that this was the arena where I would actually receive help in my time of need.
Now, while I'm a full time musician and really love my custom Audio Technica for studio work, I truly enjoy the wireless Beats for all things around the house - Netflix, YouTube, and Pandora. Needless to say that I was a little disappointed when my ear cups began to tear off of the headset.
I looked over and saw my ear cups that have been slowly peeling away on my Beats Solo2 Wireless and thought…. well, I might as well post a comment that might get me some help. I couldn't find any help searching on how to fix them myself.
So I posted a comment about how the padding was peeling away from the ear cup to see if they had any ideas about how to fix them.
All of a sudden, a customer service agent came out of nowhere like a GOD. DANG. NINJA. He was all like: "We don't like it when our customers are experiencing problems, PM me the problems you're having and we'll see if we can help you". I thought he was just trying to distract me with his ninja ways and then leave me all alone to send some private message that never gets seen. Doubtingly, I did send a PM - and that little ninja was as HELPFUL AS YOU GET! I took a few photos with my phone, sent them in, and within a matter of minutes - I had a case number and a repair box on the way.
Good work, Apple. Good work.
I've gotta go. My mother in law makes the best stuffing in the world and they're yelling at me to "Get in the shower, Chris! You can write Apple later!"
So Happy Thanksgiving - I have to get in the shower.
Chris Mitchell, Owner
CMG Guitars
Devilcat Amplifiers