What's Wrong with the Music Industry
07/17/2011 10:36 AM Filed in:
Blog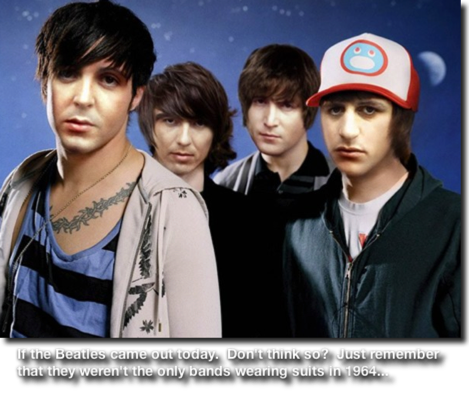 I found this picture online last night and it reminded me of exactly what's wrong with the music industry. Normally, I don't think about the current state of the industry. After all, I'm doing what I want to do everyday making music so why should I care? And let me first say that I don't... not really. And instead of sounding old and saying something like "they just don't write them like they used to" or "back in my day, music was different", let me remind you that it wasn't. It's actually been this way for a long, long time.


Enter the 1950's - big band was on the radio, jazz was at the top of the charts, and the rat pack was packing them in to sold out shows. The good ole' days, right? Sure. Yes, it was the decade where Frank Sinatra, Tony Bennett, and Ella Fitzgerald were topping the charts, but there were tons of copycat artists trying to do exactly the same thing. After all, you can't just have five groups on the radio at all times. How many people actually remember Bob Manning, Frankie Fanelli, and Vaughn Monroe? I may know some of the songs they sing, but I couldn't tell you a single one right now. Okay... I just looked up Bob Manning. As it turns out, he had a top 20 hit with "The Nearness of You". He didn't write it, but it was a hit for him. Frankie Fanelli recorded 14 singles and 7 full length albums on RCA but I can't tell you that I've ever heard any of them. I sure as heck can't remember them. Heck, the only song I could find that lingers around with Vaughn Monroe's name still attached to it was "Let it Snow, Let it Snow, Let it Snow".
And I LOVE that song.
I'm a sucker for ALL Christmas songs but I never knew who did that one. I just assumed it was one of those crooners that sounded like.....one of those crooners. And you know what? I was right.

Then all of a sudden, a lightening bolt came from the sky that hit the world with such a thunderous roar that it shook the souls of Americans. It rocked the foundations of the church and led people for the next 60 years (and to this day) to question their parents, their allegiance, and their faith. We call it Rock and Roll. This wasn't music for adults. It was music for a younger generation. A new word had entered the American vernacular - the "teenager". They weren't adults, they weren't kids. They could't vote and didn't own homes but they could drive a car and hold jobs. Since the teenagers of middle America didn't have the adult responsibility of making a mortgage payment or providing for a family, they had spending cash. And collectively, lots of it!

Thus, a new era emerged. It was the dawn of Rock and Roll.

The 1950's was a time of sheer bliss for Rock and Roll. It was the decade where everyone on the radio was talented, all the songs were great, and every kid was wholesome and good looking. Sounds like the intro to a Prairie Home Companion doesn't it? It's not far off.

And it certainly isn't true.

For every Elvis, Chuck Berry, and Buddy Holly, there are countless acts that we've forgotten all about. You may know the music, but time hasn't treated their careers all that well. You may remember the song "Let the Good Times Roll", but did you know that it was recorded by Shirley and Lee? Remember other songs that they've done? I don't. And "Stand by Me" is one of my favorite songs of all time. No one does it better than "Ben E. King" but I don't know a single other song that he's ever recorded. If you ask me, he couldn't have done better.

The march of the standbys.... you know, the artists standing by waiting for their turn to have a chance. They're the "fillers". They just fill the space on the radio between the songs you remember. You know, guys like Link Wray with the hit song "Rumble" or "Sixty Minute Man" by the Dominoes, or maybe Lavern Baker with the big hit "Jim Dandy".

Now don't think that I'm picking abstract songs. All of the above songs were from the Billboard top 100 of the 1950's. No kidding. Out of the top 100, I could sing 68 of them. That's not bad considering I was born in 1974. That means the songs had staying power for quite some time. Some of them I knew from listening to classic radio. Some of them I knew from movies. And I'm sure that some of them were remnants of Time Life Commercials that offered a ten disc collection of songs that you grew up with – all intended for my parents Generation (not mine). For example, I can sing the chorus to "Mother In Law" sung by Ernie K-Doe, but that's all I got. I don't remember the rest. And again, I'll bet you can't tell me another song he recorded (without researching it).

But wait... there's more! You could name countless artists in the 60's (Country Joe and the Fish), 70's (Bonnie Tyler), and 80's (Nina), and 90's (Four Non Blondes) that have all delivered a timeless song. Yep. Just one. So does that make it bad. Not in my Book.

Let's face it, John Newton isn't the first name that rolls off of your tongue when you think of one hit wonders but he did give us Amazing Grace. And that ain't too shabby. I mean hell, for a song that doesn't even have a chorus or a bridge, it has a very interesting continuous verse!

So why the long blog all of a sudden?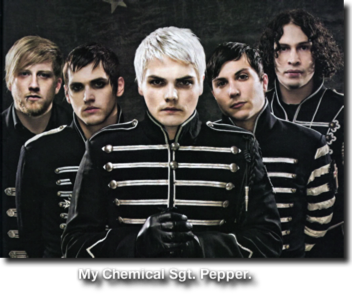 I guess what got my juices boiling about the "state of the industry" was living with a 16 year old this summer. Sabrina's a wonderful 16 year old that's been staying with us while her parents are relocating to Texas. Her parents are in the Military and she's staying with us to get her license before the move to Texas. Evidently, you've got to be 30 to get a license in Texas. Anyway, I've noticed that she listens to music ALL OF THE TIME. There is never any silence when she's near. Anyway, I've been giving her hell about the music she listens to. Most of it's crap. The other day we were riding around and she just HAD to listen to the radio. She noticed that I rarely listen to the radio when I'm in the car. So I gave her a shot at the choice of music. Yep. It was crap.


I asked her who the group was and she didn't know. She was singing the lyrics but didn't know the artist. She said she liked the song, but didn't love it. She didn't know the artist unless she loved it. I told her that if I liked a song, I knew the artist and more songs by them. If I loved the song, I knew how to play it, could sing it, could tell you what key it was in, and have probably taught it to my students. But that's okay. People appreciate music on many different levels.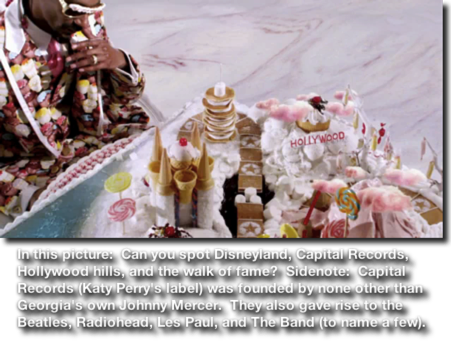 We finally came to "Sing" by My Chemical Romance. It was preceded my two other songs (by other artists) with the exact same chord progression. I explained to her about the chord progressions and when we got home, I played it for her without listening to the song all the way through. It was a simple progression. Pretty much I, IV, vi, V on the chorus (just like the other two songs). But I have to agree with his lyrics. He's not the singer that I wanted..... but somebody does.


A year ago I couldn't tell you a single song by Katy Perry. Then I was getting ready one morning and the TV happened to be on MTV. It was MTV unplugged. I didn't even know that still did that sort of thing. Anyway, she played a song called "Lost" and I was shocked. I knew she was a teenie bopper sensation but the girl actually had pipes! AND she was a good songwriter. What the heck? I like Katy Perry? Yes. Yes I do. This caused me to look into her music a little deeper and she's got talent. She can make fun of herself while delivering the goods. I can respect that. People make fun of modern artists like Lady GaGa and Cee Lo Green for wearing those crazy outfits but has everyone forgotten about Elton John in his feather headgear or Elvis during his Viva Las Vegas years?

Don't worry. Good music is the daughter of time. The music industry throws them out there, sees if it sticks, and then bounces right back if it doesn't.

Let's face it, what's wrong with the music industry is also exactly what's right with the music industry. We just have to sift through the sand to find the gold.