Coming Attractions
08/04/2010 11:38 PM Filed in:
Blog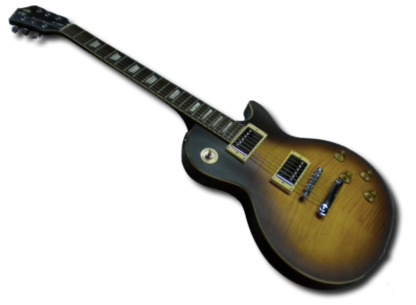 Well, I've got some news for all of the folks out there that have been eagerly anticipating the new guitars. THEY'RE LOOKING SWEEEEEET!!! I got some pictures from the factory a couple of weeks ago and now it's time to share them with the world. I'm very pleased with the new color options that we're offering. The one pictured here is Caramel Satin. BEAUTIFUL!!! The guitar's satin finish makes it look like a well preserved vintage instrument without all the scratches and dents!


Another new color I'm excited about seeing is Georgia Honey. It's a new color in our palate and I think every guitarist is going to love it! More to come on that very soon! Sorry about the rough nature of the photo but it IS from the factory so I had to remove most of the background to deliver the shot. I can't wait to play this thing!!!

In other news, I finished the second edition of Lessons for Life last week. Finally! Now that I've worked in InDesign for a couple of years I'm finally getting my bearings on the program. Usually I just go headstrong into a program until I can make it do what I want it to do. Then when I think I'm doing something the hard way I research it a pretty good bit. I found that InDesign can create a Table of Contents for you. This was very helpful considering that every single time I added a page, I had to change the entire table of contents. Now I'm doing things the easy way...

In non-related news, I saw this bike outside of our parking lot yesterday and I thought it made a great photo. Something about it just caught my eye. It looks like a moment stopped in time. In some ways, it was haunting to me. I still thought it was a cool shot, though. Let me know your thoughts.