Goodbye 1409 Jordan Drive
02/19/2015 11:42 PM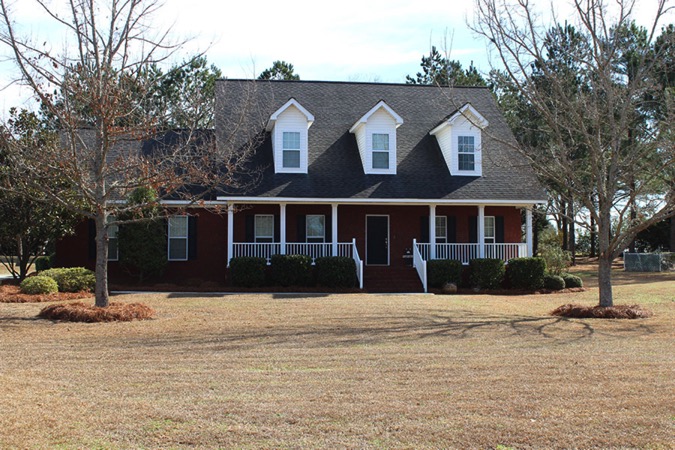 Tonight is our last night at 1409 Jordan Drive. We built this house and we moved in almost 10 years to the day.
We sold the house on Christmas Eve. I haven't really written about it (on social media) because we didn't want to make too big of a deal out of it. It's a little surreal. It's the last night in the first house we built.
So as I walk through the house and start to stare at the bare walls and empty closets, it still hasn't all sunk in yet. The movers come tomorrow and I imagine that after I start seeing mom's buffet out of our kitchen or our bed out of our bedroom make it's way into the storage warehouse, I'll begin to process what's going on. As it stands right now, Sebastian is snuggled in Packer's bed and Packer is sleeping at my feet on the ottoman. It feels like business as usual. I can tell that they know that something's up.
It's 11:50PM and it's about 26 degrees outside. We moved in on a cold winter day - we're moving out on a cold winter day.
A lot of things have happened in this house. I proposed to Ashlee when we were pouring the foundation (at the footers to be exact). Six months after we moved in, my mom passed away. We've had our share of heartache, laughter, joy, and loved each other through it all.
We couldn't ask for better neighbors. We've borrowed just about every ingredient imaginable from Ryan and Amanda. We always seem to run out of things when we cook....
We'll be staying with Mom and Dad Bartels for the next 6 months or so. They have been MORE than gracious to host us and the furry grandchildren.... I'm very grateful for being able to stay with them during the build but I know I'll miss my chair, and our bed - big time!
Ashlee asked me if I'll miss the drive home. Honestly, I'm sure I'll make it by mistake once or twice. If not, I'm sure we'll make it on purpose. I built a website for our house when we put it on the market. Here's the address: www.statesborohouse.com You can tell the camera came in handy!
The good news? We look forward to building our next house. It's going to be a pretty house. Here's what it will look like: