Merry Christmas!
12/24/2010 03:00 PM Filed in:
Blog
Merry Christmas everybody! I hope this holiday finds you healthy and wise. Sorry it's been a month since an update, I've been busy at Pladd Dot with all of the Christmas adventures that go along with owning a retail shop. Pladd Dot is open until 7:00 on Christmas Eve and I'm currently writing this from Detroit. Brian wanted to work today since he didn't have family plans until tomorrow. You know you've got a good working environment (and your employees love their job) when they'll volunteer to work on Christmas Eve!!! I'm traveling to visit Ashlee's family this Christmas and as I write this, there is snow on the ground. I'm having a white Christmas this year.

December 28th: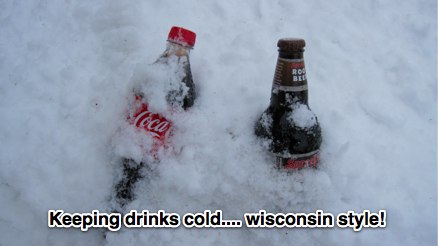 Not only has it been white, it's been C-C-C-COLD!!! Last night we went out for Chinese and when we got back in the car, I swear my Jeans were frozen. Wisconsin is covered in a blanket of white and it's beautiful. Leave it to me to go away for Christmas only to leave Georgia snow. What's up with that?


As always, it's been a good Christmas. Pladd Dot was able to donate a good bit of toys again this year for Toys for Tots. After dinner, the store employees packed up to Wal-Mart and we bought a bunch of toys to give to Toys for Tots. We weren't able to buy the same truckload that we were able to buy last year. Last year was pretty unique because one of our toy vendors had an amazing sale and I was able to really stock up. The cool thing is this year we balanced out the toy giving in the girl's favor. Last year we had a truckload of boy's toys.


December 29th: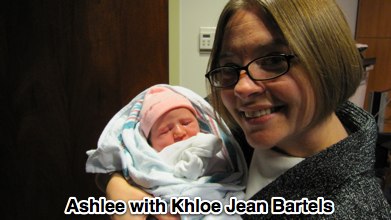 Yesterday we went to Mayfair mall in Wauwatosa and I stopped at the Apple store and picked up Snow Leopard and the Magic Trackpad. Since I'm so used to using the trackpad on my laptop, I felt like it was only a natural transition to add it at work. The mouse that we've had is kind of in the way now, we use LightSpeed for all of our credit card transactions and the mouse cable is in the way of the swipe. Not only that, but now we can get rid of an unsightly mousepad, and AN EXTRA CABLE!!! That's always good. I'll give my consumer report on the trackpad later. So far, the only mice I didn't like from Apple was the original iMac hockey puck and the first mouse with the little scroll ball. That thing sucked. Every one we bought for the store had issues. Plus, I'll be able to specify where you right click, etc... Trust me, once you get used to a trackpad on a mac, you won't want to use a mouse again. They begin to feel less natural. I will say that I used Apple's Magic Mouse and it feels pretty smooth. Not quite as intuitive as a trackpad, but it scrolls very nice with a finger glide.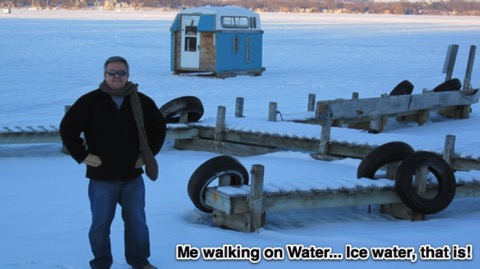 I installed Snow Leopard on my computer tonight. I haven't really had a chance to use it yet (or check out what's changed) but it seems like things load quite a bit faster. I'm just hoping that all of my applications behave like they should when I get home. I'll be running software updates as soon as I get home and have access to the internet. I think most of the apps will be okay but I want to make sure that Sibelius, Logic, and LightSpeed play well with each other. Normally I'm pretty fast about updating an operating system but there were some known issues with Logic and LightSpeed early on but they've had time to fix all the updates.



Last night we went to Chicago to see our new niece. Ashlee's brother and sister-in-law, Justin and Jeanne, just had a baby girl. It's 2:15 and we're headed there again today. Ashlee's mad at me because I'm trying to use my computer in the car. But this seems to be the only way I'm going to get this blog done. We finally found the right outlet to plug the charger into. I know you're not supposed to end your sentences with prepositions but sometimes it just works. Anyway, we're eating dinner in Chicago tonight and I'm looking forward to Chicago deep dish pizza! I deliberately didn't eat lunch today so that I can devour some pizza!

December 30th:

I'm 33,000 feet in the air right now and surfing the internet. It's freaking bizarre. I'm actually going to upload this blog from 33,000 feet. It'll be the first blog I've ever uploaded in flight. We'll see how it goes.



CHRISTMAS PRESENTS


Ashlee had Sean build a custom guitar for me and I can't wait to see it! It should be awesome. I can't really top that Christmas present. Speaking of which, Ashlee hasn't had a chance to open hers (or see hers) yet. She'll be able to open hers when we get back. It's been a good trip. We leave for home tomorrow and I miss Sebastian. I'm ready to give him a big furry hug.


12 FUN WISCONSIN TOWNS TO SAY


1. Sheboygan - Shu-boy-gan - sounds like a baby was born and everybody thought it would be a girl... sorry, Hank, "She Boy 'gain"
2. Wauwatosa - Wah-wuh-toe-suh - sounds a little like an illness... "Yeah, he came down with wauwatosa and couldn't go to the lake"
3. Fon Du Lac - Fawn-Due-Lak - Is actually French and means "Cheese Lake". Go to Wisconsin and you'll see that they have plenty of both.
4. Mishicot - Mish-ee-cot - Is like Wisconsin's own version of Michigan. It's where they keep the yuppers...
5. Pewaukee - Pee-wah-kee - Is a smaller version of Milwaukee. The pee wee version. It's like Milwaukee... but with a smaller lake...
6. Oconomowoc - O-kon-uh-muh-wok - Sounds like it kind of looks like your rock. Uh...it's kinda my rock.
7. Manitowoc - Man-ih-toe-wok - Is a very far place to go. You can walk there... but man it's a walk..
8. Cudahy - Cud-uh-hay - Sounds like the reverse of what a cow does. It turns it's cud to hay...
9. Potowatomi - Pot-toe-what-toe-mee - Sounds like your asking the doctor which part of you they want to cut out - what part of what of me?
10. Waukesha - Wah-kuh-shaw - Is just fun to tell someone you've been there. See you guys, I'm going to Waukesha. PS: Les Paul was from Waukesha...
11. Menominee - Muh-nah-muh-nee - Is a song that the muppets sang "Menahmena...doo doo doo doot doot"....
12. Kenosha - Kuh-no-shuh - Is what they ask to keep their factories safe. Kenosha come do an inspection today?